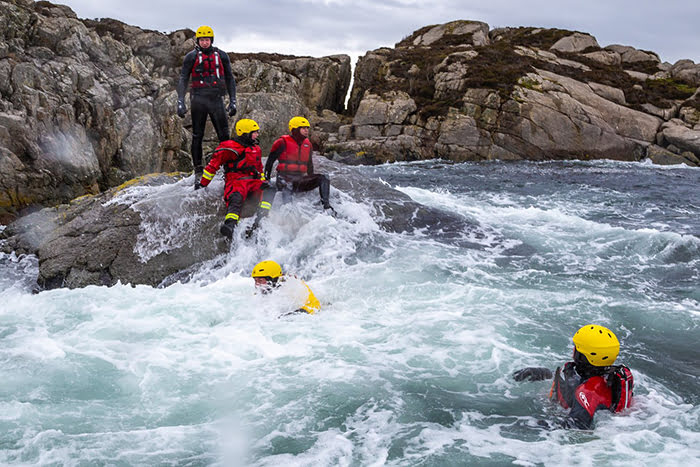 Play along the coastline – much fun no matter the age! We explore the coast in a wetsuit, wetshoes, helmet and life vest. While exploring the nature, we expand our comfort zone too.
You don't need to be able to swim, but you shouldn't be afraid to be in the water. You are going to get wet! Your level of experience does not matter here though, we call it 'adventure by choice!'.
Price for a half-day tour: kr 790,- (min 6 persons).