Breathe in the smell of the sea, forests and mountains. Egersund is a town in the southernmost part of Rogaland county. Below you can see some of the attractions that you must not miss in Egersund.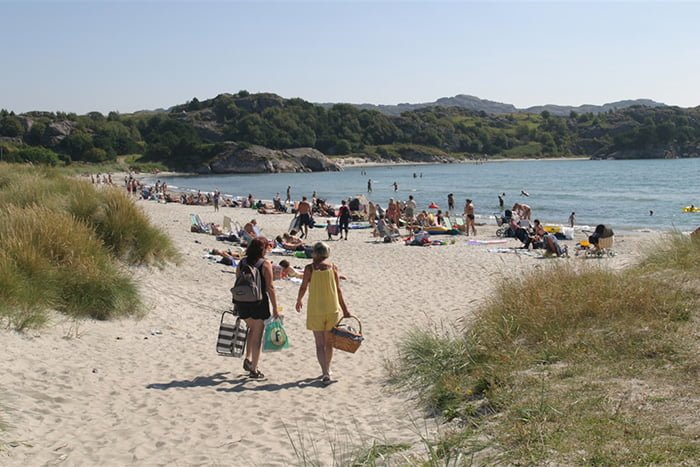 Swimming Areas
Want to swim? In Egersund we have many bathing places, both for those who want to swim in the ocean and those who want to swim in freshwater. We have listed the most popular bathing places, click on the link below to take a look.
Bicycling Routes
Taking the bike is a great way to experience Egersund. There are many opportunities. We have listed 6 different cycling routes based on the center of Egersund with a good variety of length. Click the link below to see our recommended bike routes.
Magma Geopark
Magma Geopark is part of a network consisting of 140 UNESCO Global Geoparks in 40 different countries and on 5 continents. Although the background for a geopark is geology, geoparks are primarily about people – both locals and visitors who are interested in exploring, experiencing and sharing the endless possibilities within both nature and culture in a geopark.

There are 46 geological and cultural locations in the municipalities Eigersund, Sokndal, Lund, Bjerkreim and Flekkefjord that you can explore!
Geocaching & Turfhunt
Do you want to make the hike more exciting? Try out Geocaching or Turfhunt!
Geocaching is an outdoor treasure hunt game that takes place in the real world and uses GPS devices.
Turfhunt is a digital treasure hunt that is carried out in the wild, where the participant is challenged with questions and tasks on his smartphone.
Rent an e-bike
Explore our scenic routes in Eigersund and Magma Geopark on a bike!
Rent a bike at the tourist information for kr 250,- per day and use it as long as you wish. We also offer e-bikes (kr 450,-/per day).
We accept cash and credit card. You can get tips for cycling routes at the tourist office, Elvegaten 23.
The tourist information is open from 1st of June to 31st of August (10.00-16.00), but send us a message if you would like to rent a bike outside the season.
Book your bike here.
Rent a kayak or SUP board
Egersund kajakkutleie rents out sea kayaks, sit on top kayaks and SUP boards, both with and without guide.
Half day rent: kr 350,-
Full day rent: kr 450,-
Week's rent: kr 2500,-
Guide: kr 640,- per hour.
Read more and book here.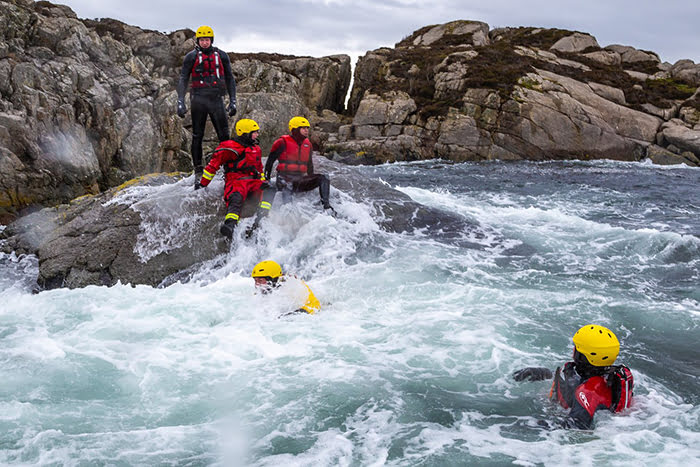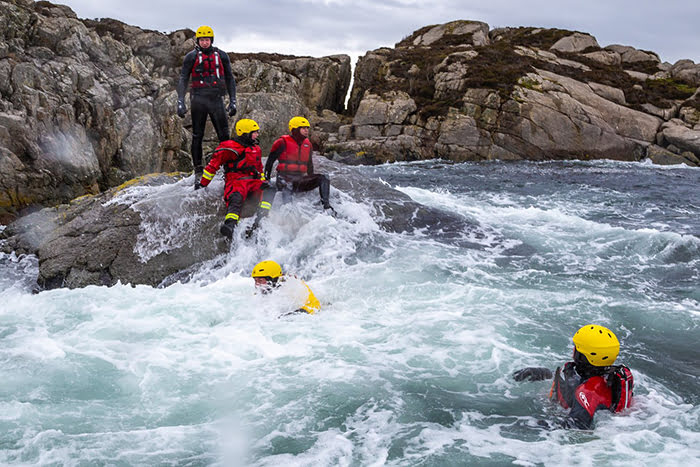 Coasteering
Play along the coastline – much fun no matter the age! We explore the coast in a wetsuit, wetshoes, helmet and life vest. While exploring the nature, we expand our comfort zone too.
You don't need to be able to swim, but you shouldn't be afraid to be in the water. You are going to get wet! Your level of experience does not matter here though, we call it 'adventure by choice!'.
Price for a half-day tour: kr 790,- (min 6 persons).
Fishing tour with a local
Join our local guide for an exciting fishing experience suitable for everyone!
Most people come to Norway for salmon and cod, but you'll be amazed by how many different kinds of fish you can actually catch in the waters around Magma Geopark.
Photo tour
A three-hour session with a professional, local photographer shooting a variety of locations.
Whether you are starting off, a hobbyist or have years of experience, our team of photographers will find superb photographic opportunities for all kinds of interests, from landmarks to hidden secrets and great views over the city.
Take advantage of the one-on-one experience of our private and personalized tour to develop your own creative vision.
PRICE: kr 690,- per person
Dinghy Sailing
Free dinghy sailing, Egersund Sailing Club at Nysundhalsen by the Eigerøy bridge, every Thursday from May to September, inclusive, with the exception of July. Times: 17 -19.
Equipment Rental
Equipment Bank
Dalane Friluftsråd has established a sporting equipment bank for Dalane in the old inn at Bakkebø in Egersund. Here you can rent outdoor equipment such as canoes, kayaks, life jackets, teepees, slalom and cross-country skis, skates, snowshoes, tents, backpacks, cooking equipment, snowboards, ski helmets, pulks, bikes and helmets, sleds, compasses, GPS, etc.
Contact:
tel. + 47 51 46 10 38,
post@friluftsrad-dalane.no www.friluftsrad.no/dalane