Gådå
This idyllic swimming place is perfect for the whole family in all sizes, especially those with young children. Long shallow freshwater lakes and small cozy beaches create a peaceful atmosphere for large and small. For teenagers in the family there is a deep pool where one can plunge and dive. If you're lucky you can get a look at freshwater fish swimming around in the water. Handicap parking. Follow highway Rv 44 from downtown Egersund towards Stavanger. Turn right onto highway Fv 51 towards Bjerkreim just after Tengs, and drive ca. 5.5 km. Then turn to the left towards Ege (signposted). The turnoff to the swimming place is just to the right of the intersection.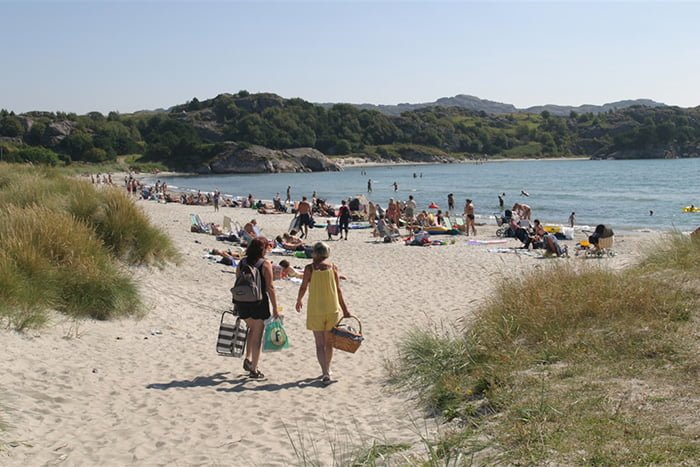 Skadbergsanden
The largest bathing area in the municipality of Eigersund with over 500 meters of sandy beach and low dunes. The beach has long shallow depths and is a favorite of the local population. Great for the whole family. Toilet. Large parking area and easily accessible by car or bus from the town center. Handicap parking. There is a boardwalk part way out onto the beach. Follow highway Rv. 502, turn right after the Eigerøy bridge, follow the signs.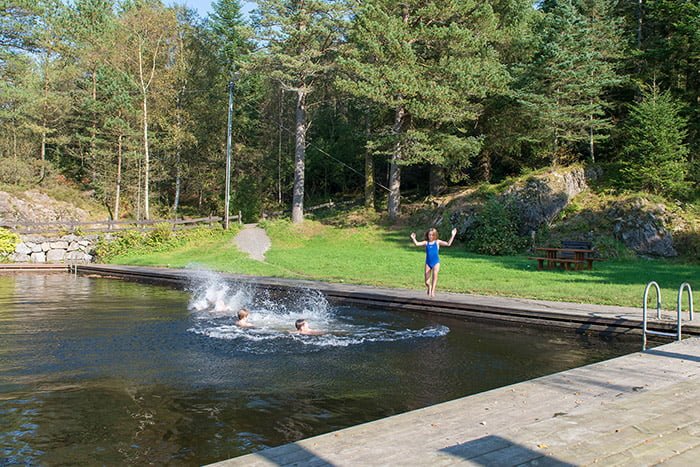 Vannbassengan
This is a hilly and versatile pine forest area located just northeast of downtown Egersund. Earlier, Egersund's old waterworks were up here. Today, both the pools and the old stone-lined canals create excitement and variety in the forest environment. With its location, nature and easy-to-use facilities, the Pool is today one of the most used outdoor activities areas in Dalane.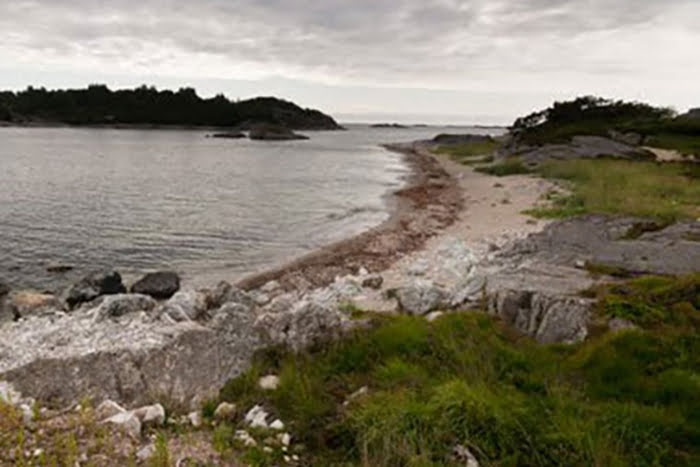 Mastrasanden
Is a popular swimming area which is reachable both on foot and by boat. From the parking lot it is about a 15 minute walk to the beach. Follow highway Rv 44 to Hellvik. At Hellvik follow Trosavigveien around the bay to the parking area on the left side. Then follow the gravel path to the beach.